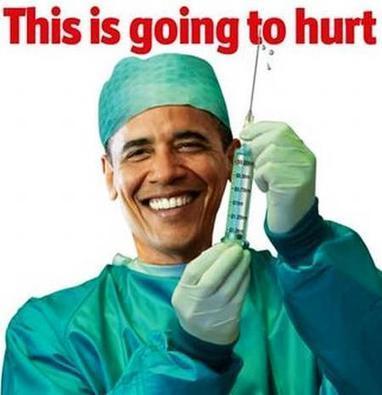 WTH? What kind of nursing home facility is this?? The nurse refused to give CPR to a dying 87 year old patient and told the caller to call 911 for help!! What is this part of
Obamacare in action
??
The nursing home facility claims it is part of their POLICY NOT to give CPR?? Sounds like the kind of care we've been hearing out of the
UK Health System
.
I hope the family sues or this facility changes it's policy after this. I can't imagine sending my dad or any family member to a facility like this and they have the nerve to consider it prestigious? I would think after hearing this story many people would want to consider another facility for their elderly family members care.
Via
Tucson News Now KOLD
:
LA Times:
Bakersfield fire dispatcher Tracey Halvorson pleaded with the woman on the other end of the line, begging her to start CPR on an elderly woman who was barely breathing.
"It's a human being," Halvorson said, speaking quickly. "Is there anybody that's willing to help this lady and not let her die?"
The woman paused.
"Um, not at this time."
On a
911 tape
released by the Bakersfield Fire Department, the woman on the other end of the line told Halvorson that she was a nurse at Glenwood Gardens, a senior living facility in Bakersfield. But on Tuesday,
the nurse refused to give the woman CPR, saying it was against the facility's policy for staff to do so, according to the tape
.
The elderly woman
was identified by KGET-TV
(Channel 17) as
87-year-old Lorraine Bayless. She died Tuesday at Mercy Hospital Southwest
, KGET reported.
In the tape, a different Glenwood Gardens employee said that an elderly woman had passed out in the facility's dining room while eating. She was barely breathing.
For several minutes, Halvorson begged the nurse to begin CPR, saying something had to be done before an ambulance arrived.
After the nurse repeatedly refused, Halvorson asked her to find a passerby or anyone who would be willing to help. Halvorson said she would talk someone through performing CPR.
"I understand if your facility is not willing to do that," Halvorson told the nurse. "Give the phone to that passerby, that stranger…this woman's not breathing enough.
"She's going to die if we don't get this started.… I don't understand why you're not willing to help this patient."
Keep reading
...
Related
...
'via Blog this'
©2008-2012 Patricia Garza
blog comments powered by

Disqus