This is a complete violation of our right to privacy and personal freedoms. I can't see them enforcing this but if you are on any type of public assistance like Medicare, Obamacare, etc it is very likely you will be subject to these forced inspections.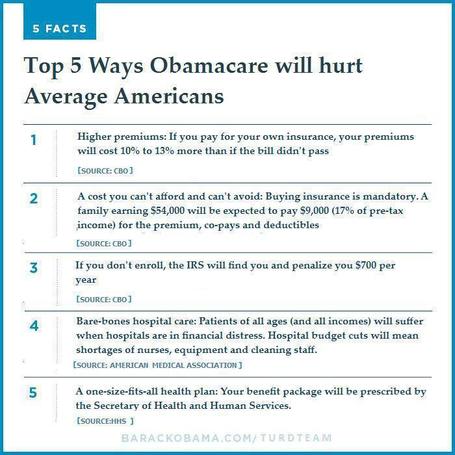 LibertyNEWS
:
"Thanks to a South Carolina state bill that passed the house but failed in the Senate we learn of something very, very ugly coming packaged with Obamacare. As Ben Swann reports:
"Clearly, any family may be visited by federally paid agents for almost any reason."
According to an Obamacare provision millions of Americans will be targeted."
The Health and Human Services' website states that your family will be targeted if you fall under the "high-risk" categories below:
Families where mom is not yet 21.Families where someone is a tobacco user.Families where children have low student achievement, developmental delays, or disabilities.Families with individuals who are serving or formerly served in the armed forces, including such families that have members of the armed forces who have had multiple deployments outside the United States.
There is no reference to Medicaid being the determinant for a family to be "eligible."
There is no reference to Medicaid being the determinant for a family to be "eligible."
It gets worse. The home visits won't be just about Obamacare eligibility. It will be about killing off private life in every way, shape or form. Take homeschooling, for example.
Constitutional attorney and author Kent Masterson Brown states:
"This is not a "voluntary" program. The eligible entity receiving the grant for performing the home visits is to identify the individuals to be visited and intervene so as to meet the improvement benchmarks. A homeschooling family, for instance, may be subject to "intervention" in "school readiness" and "social-emotional developmental indicators." A farm family may be subject to "intervention" in order to "prevent child injuries." The sky is the limit.
More...
Related:
Obamacare's Privacy-Protection System is 'Chaos'
Sorry businesses switching to part-time won't avoid Obamacare
Move over NSA, here comes the Obamacare Big Brother database
Obamacare Will Make Us a Part-Time Nation&Equally Poor
Time to defund Obamacare....
http://dontfundObamacare.com
sign the petition!
©2008-2013 Patricia Garza
blog comments powered by

Disqus